Endojack
The smart uterine manipulator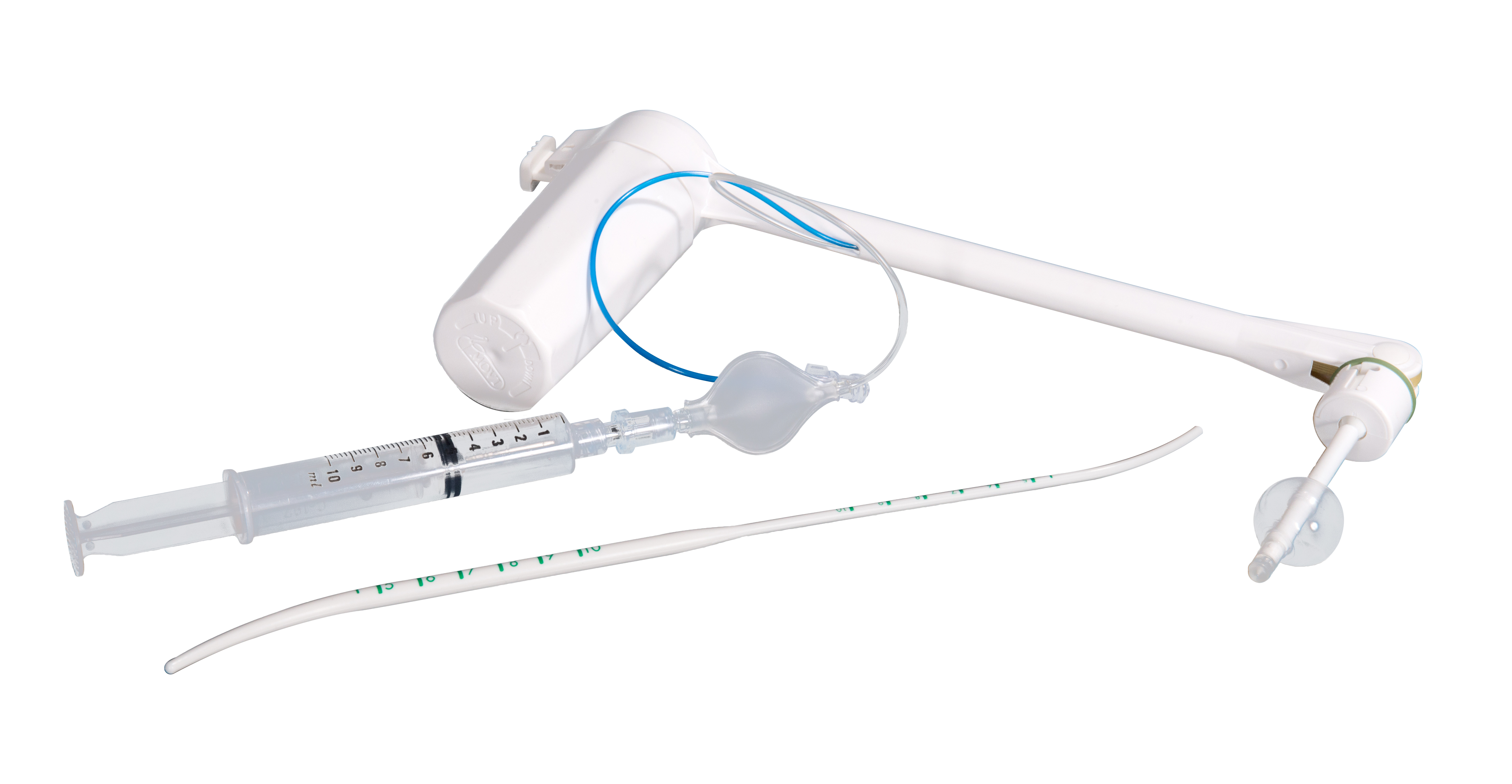 The balloon firmly secures the uterus to Endojack and makes the manipulations very precise.
The two cannulas are integrated in the body of the manipulator. They will not interfere during rotations.
Finally, the rotating handle allows anteversion and retroversion without any effort, and its locking system allows to block the uterus in the position of your choice. You eliminate the need for an assistant while benefiting from an unequalled comfort.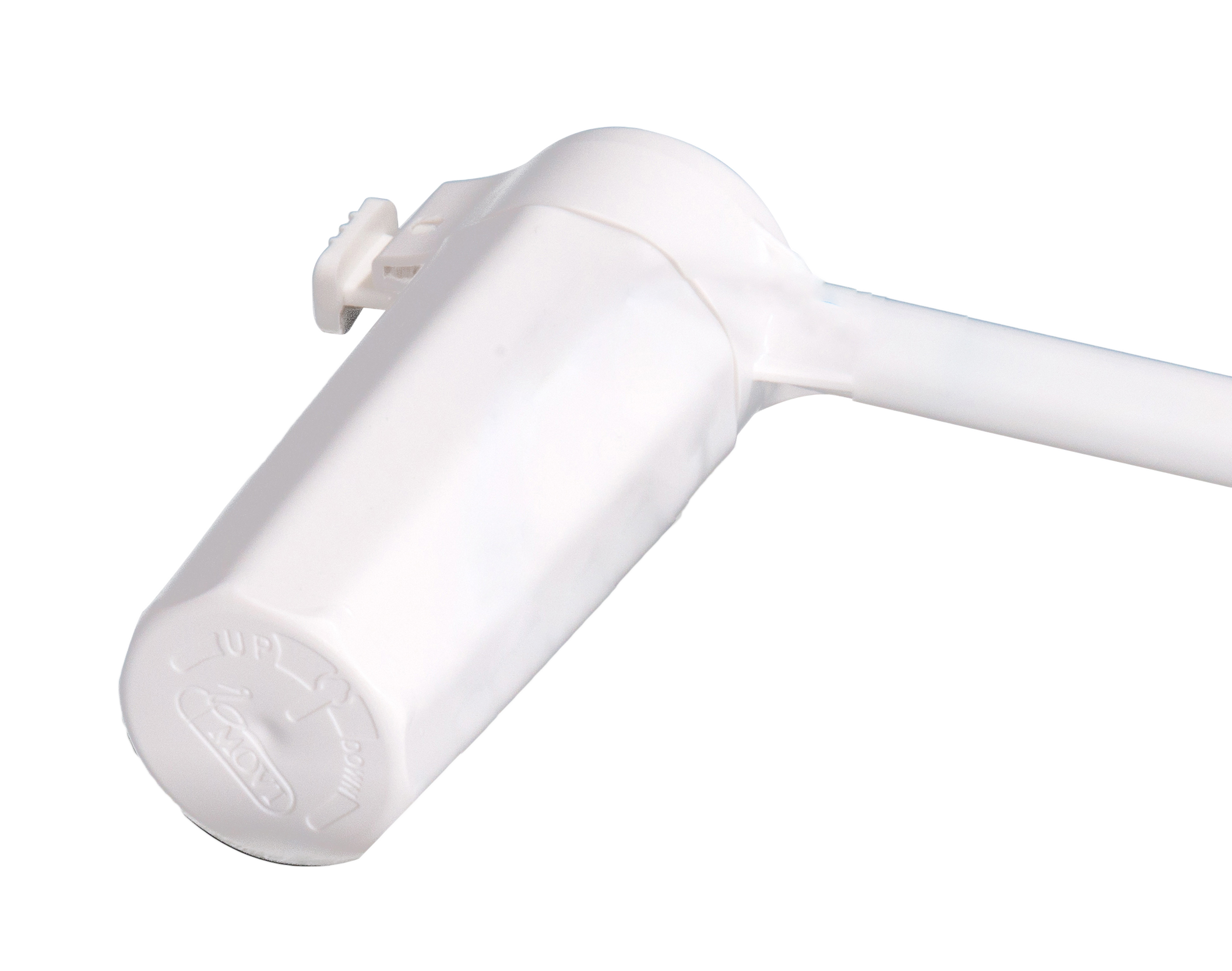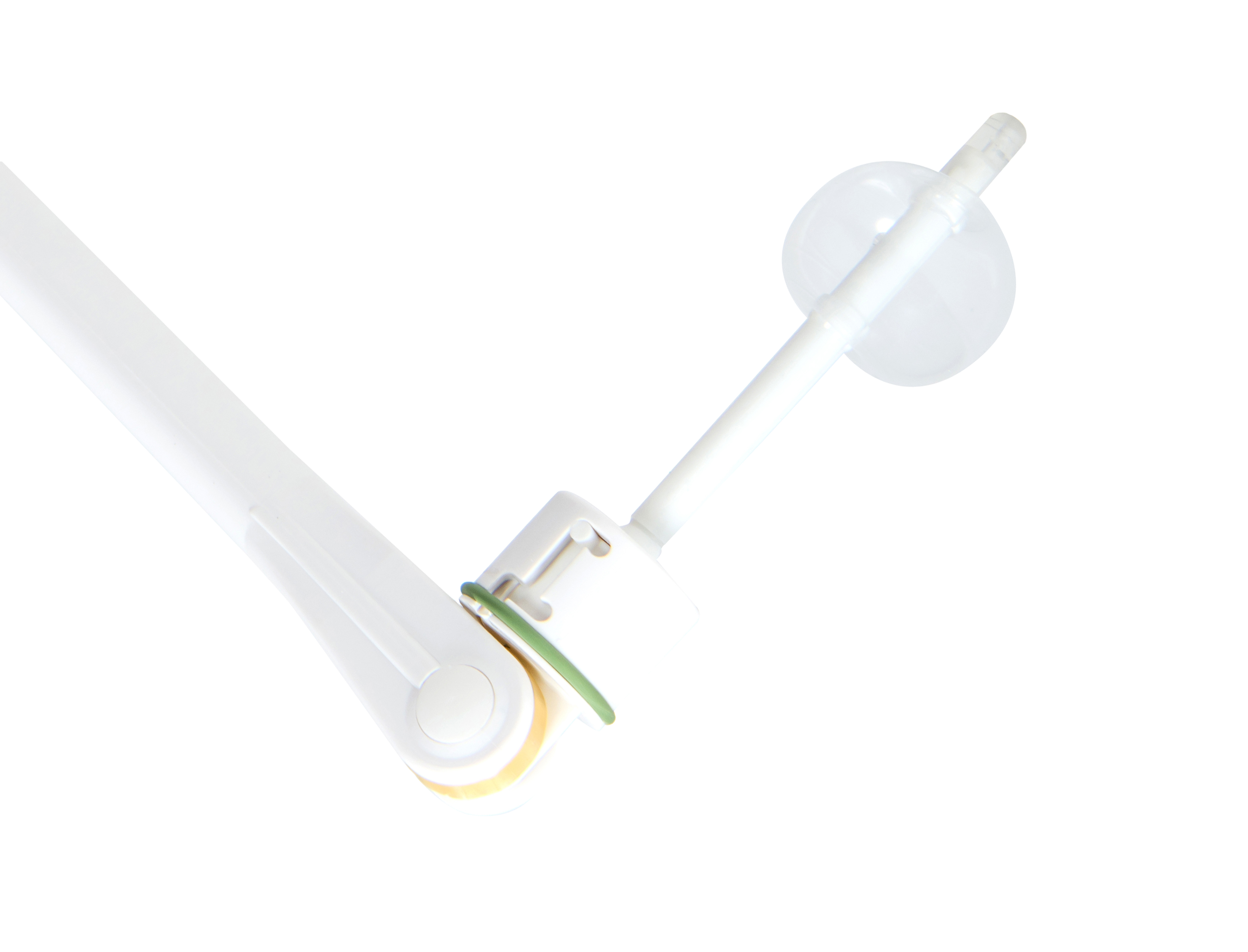 The Endojack tip is atraumatic and its length can be modified by one centimeter, eliminating the risks of perforation of the uterus and making this uterine manipulator a particularly safe product.
A hysterometer-dilator, for a gentle expansion of the cervix and a measure of the depth of the uterus in a single
gesture.
A blue cannula for your blue testings.
A 10mL syringe to perform these blue testings but also to inflate the balloon at the beginning of the procedure. Nothing is missing!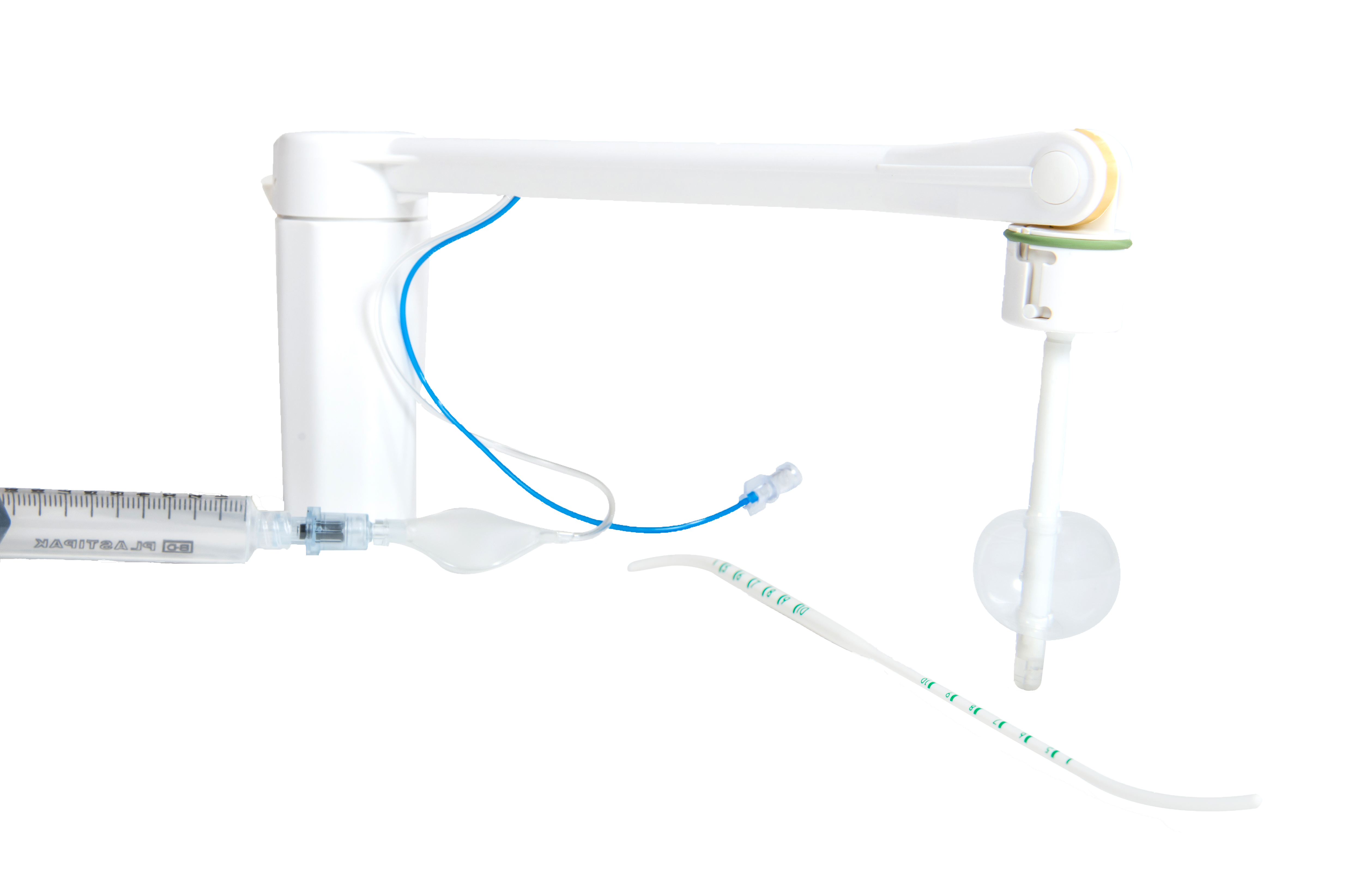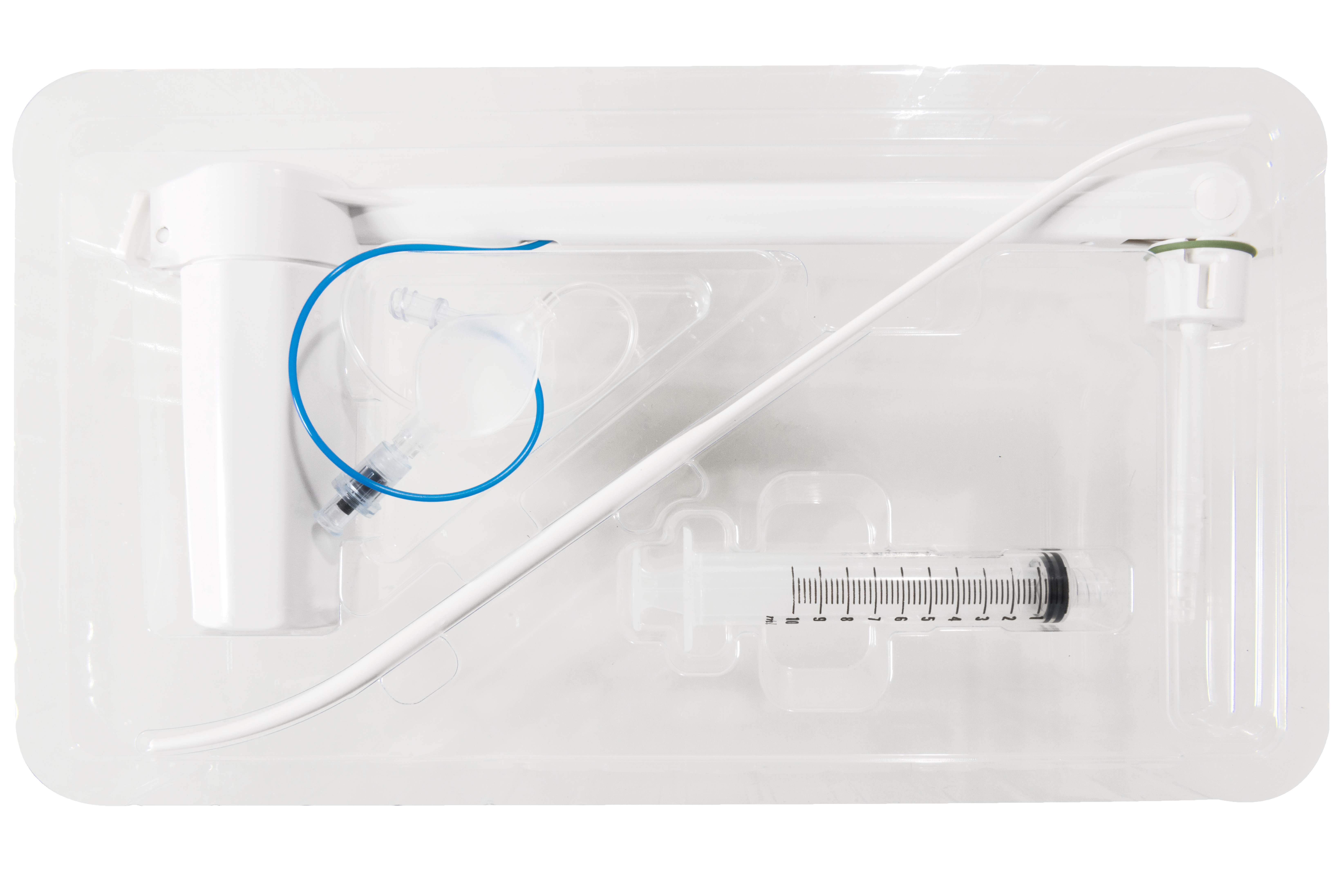 Endojack is a sterile disposable device. Therefore, it does not require cleaning or sterilization.
It is supplied completely assembled and immediately functional.
Hard to make it simpler!